It's never too early for Winter Season,
Which is why we are pumped to tell you about LookOut – Blizzard.
Warm up some hot cocoa and cuddle up in front of that
Nostalgic claymation we all know and love-
We're looking at you, Rudolph…
But wait a minute… what's that?!
Out of nowhere a giant snowball rolls through your
wonderful winter evening followed by-
Exploding fireballs, sluggish water bubbles, toppling boulders, electric storms- and more!
Hot cocoa spills on your brand new pajamas-
Winter Wonderland just ain't what it used to be…
Stay tuned for some snowballin' contests as we prepare for that time of the year.
Find it on the App Store today!
Read the Reviews Online:
About UNNYHOG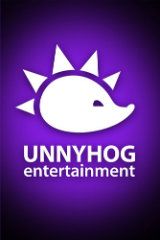 UNNYHOG Entertainment was found in 2011 by Russian students and based on a clear Enthusiasm. Right now there are only two men working: Pavel Ignatov and Alexey Komarov. The main idea of the company is making new and unique products. And the main task is to give people unforgettable emotions.
The first two games were released on September 26 2011, iCube and Watee. The third and really great game was released on August 29 2012. It was LookOut.
LookOut Wallpapers:
Desktop:
iPad:
iPhone: